The Internal Quality Assurance Cell (IQAC) has been established in the MIET Campus since 2012 at the instance of the National Assessment and Accreditation Council (NAAC) as a post-accreditation quality sustenance measure. The NAAC proposes that every accredited Institution should establish an Internal Quality Assurance Cell (IQAC) as a post-accreditation quality sustenance measure. Since quality enhancement is a continuous process, the IQAC has become a part of an Institution's system and work towards realizing the goals of quality enhancement and sustenance. The prime task of the IQAC is to develop a system for conscious, consistent and catalytic improvement in overall performance of the Institutions. The IQAC has made a significant and meaningful contribution in the post-accreditation phase of the Institution. During the post-accreditation period, the IQAC will channelize all efforts and measures of the Institution towards promoting its academic excellence.
---
Benefits
IQAC works continuously for the delivering benefits for all stakeholders in the campus by ensuring:
To ensure a heightened level of clarity and focus in institutional functioning towards quality enhancement and internalization of the quality culture NAAC for Quality and Excellence in Higher Education.
To promote measures for the functioning of the Institution towards quality enhancement through initialization of quality culture and Institutionalization of best practices.
To provide a sound basis for decision making to improve Institutional functioning.
To act as a dynamic system for quality changes in the Institution.
To build a better internal communication
---
Functions
Development and application of quality benchmarks/ parameters for the various academic and administrative activities of the Institution.
Arrangement for feedback responses from students, parents and other stakeholders on quality-related processes of the institution.
Dissemination of information on the various quality parameters of higher education.
Documentation of the various programs/activities leading to quality improvement.
Organization of workshops, seminars on quality related themes and promotion of quality circles.
---
Major Activities undertaken by IQAC
Model Institute of Engineering and Technology (MIET) organized the NAAC (National Assessment and Accreditation Council) sponsored National Seminar on "Performance Assessment and Benchmarking of Higher Education Institutions" in the month of October,2016. Prof. A.S Brar, Hon'ble Vice Chancellor, Guru Nanak Dev University (GNDU), Amritsar and Executive Committee Member, NAAC was the Chief Guest on the occasion, while Mr. Avik Mitra, Senior Advisor, Quality Council of India and Dr. Meenakshi Kilam, Director, DIQA, University of Jammu were the Guests of Honor. The two-day seminar focused on evolving novel models for assessing and benchmarking higher education institutions in India. Over 40 research papers were presented during both days by researchers from various institutions such as University of Jammu, Central University of Jammu, Pune University, SMVDU, Govt. College for Women Parade, MIER College of Education and MIET.
Seminar on "Women Empowerment through Entrepreneurship"
A Seminar was conducted on "Women Empowerment through Entrepreneurship" in collaboration with Chamber of Commerce in the month of March, 2016. Some 100 Students from different branches and 30 faculty members attended the same.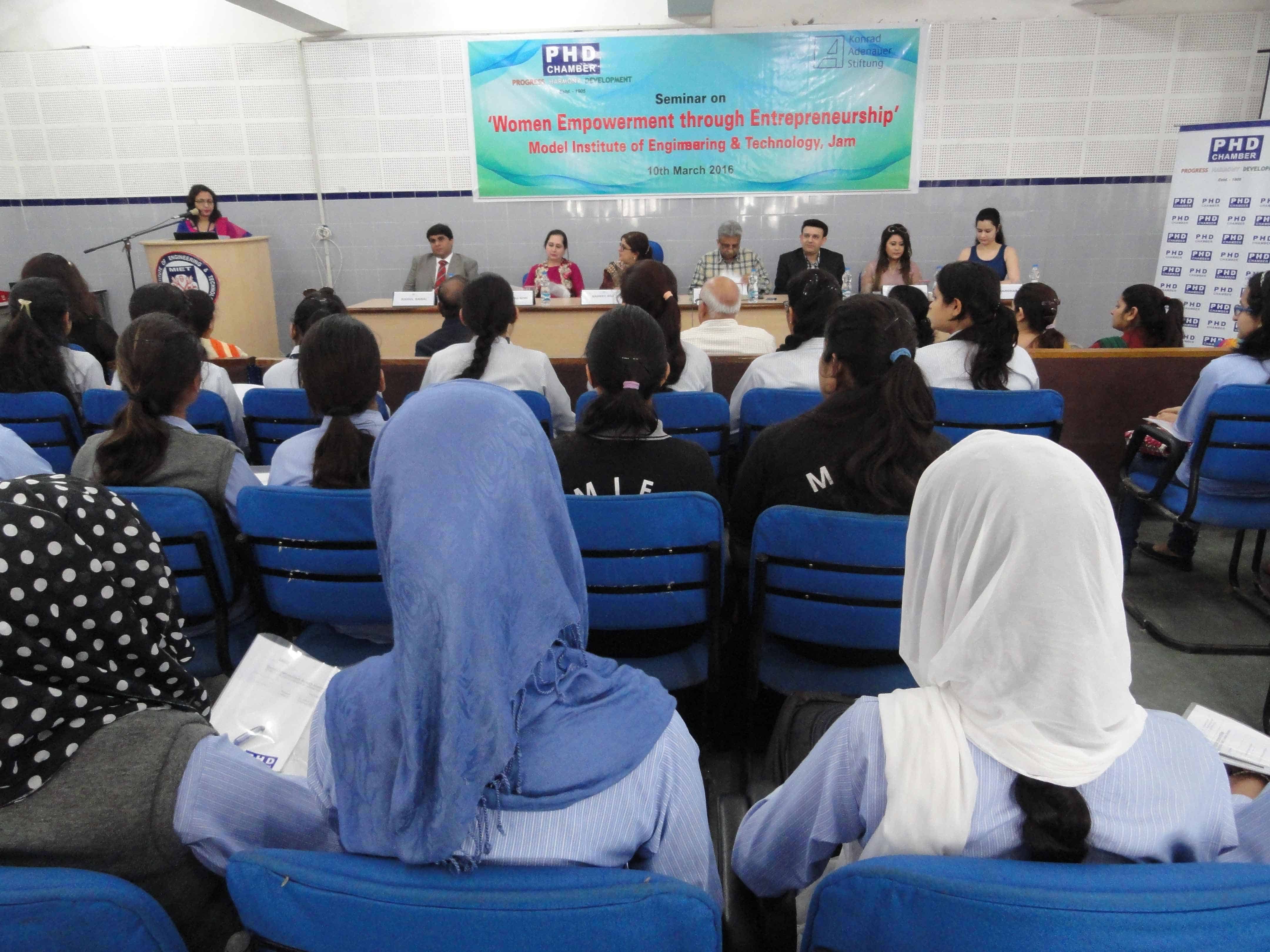 Town Hall Meet and Tea with Director
The institute regularly undertakes internal stakeholder connect programs such as the "Town Hall" meet and "Tea with the Director" series so that students and faculty are correctly apprised of institutional achievements and can serve as brand ambassadors of the Institution.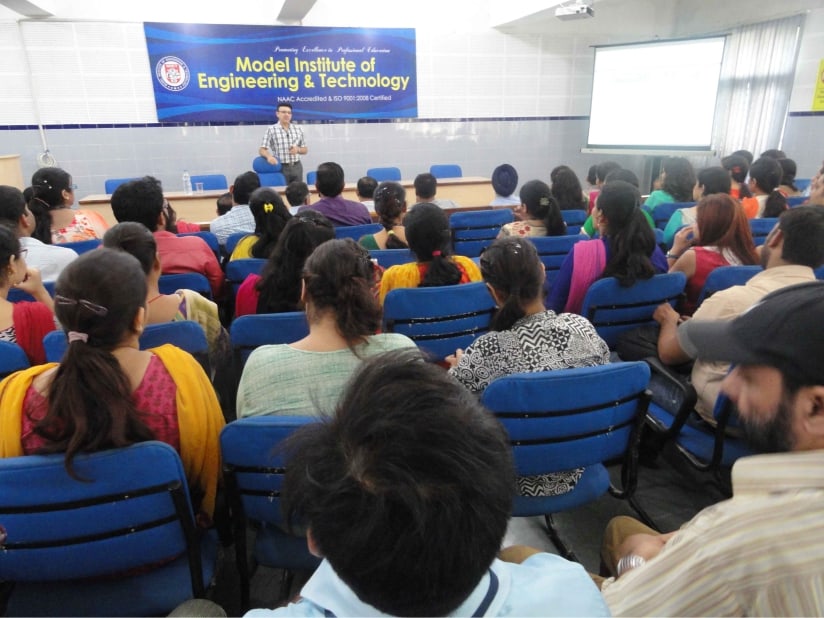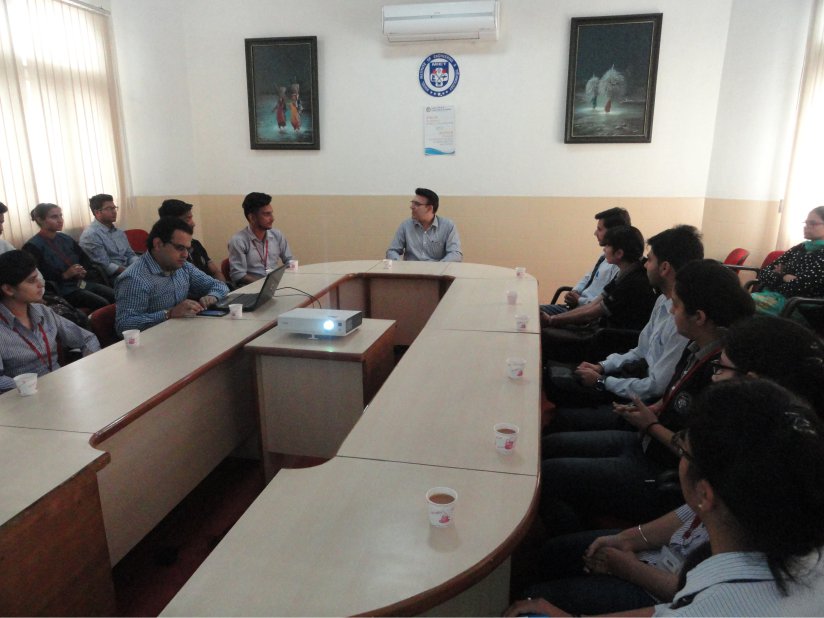 Advanced Mentoring Programme
Advanced Mentoring Programme was initiated by IQAC for young leaders of the Institute. These leaders were groomed and mentored by the senior leadership team with well-defined and specific outcomes to be achieved.
Evaluating Teaching Effectiveness Programme
In order to enhance the quality of "Teaching-Learning" process at MIET, IQAC conducts a programme called "Evaluating Teaching Effectiveness". Under this programme faculty members with less than 5 yrs of overall teaching experience are asked to present a 15-minute lecture on a topic from their respective subject allotted for the upcoming session (should be hard core technical) before a panel of experts comprising senior leadership team and subject experts.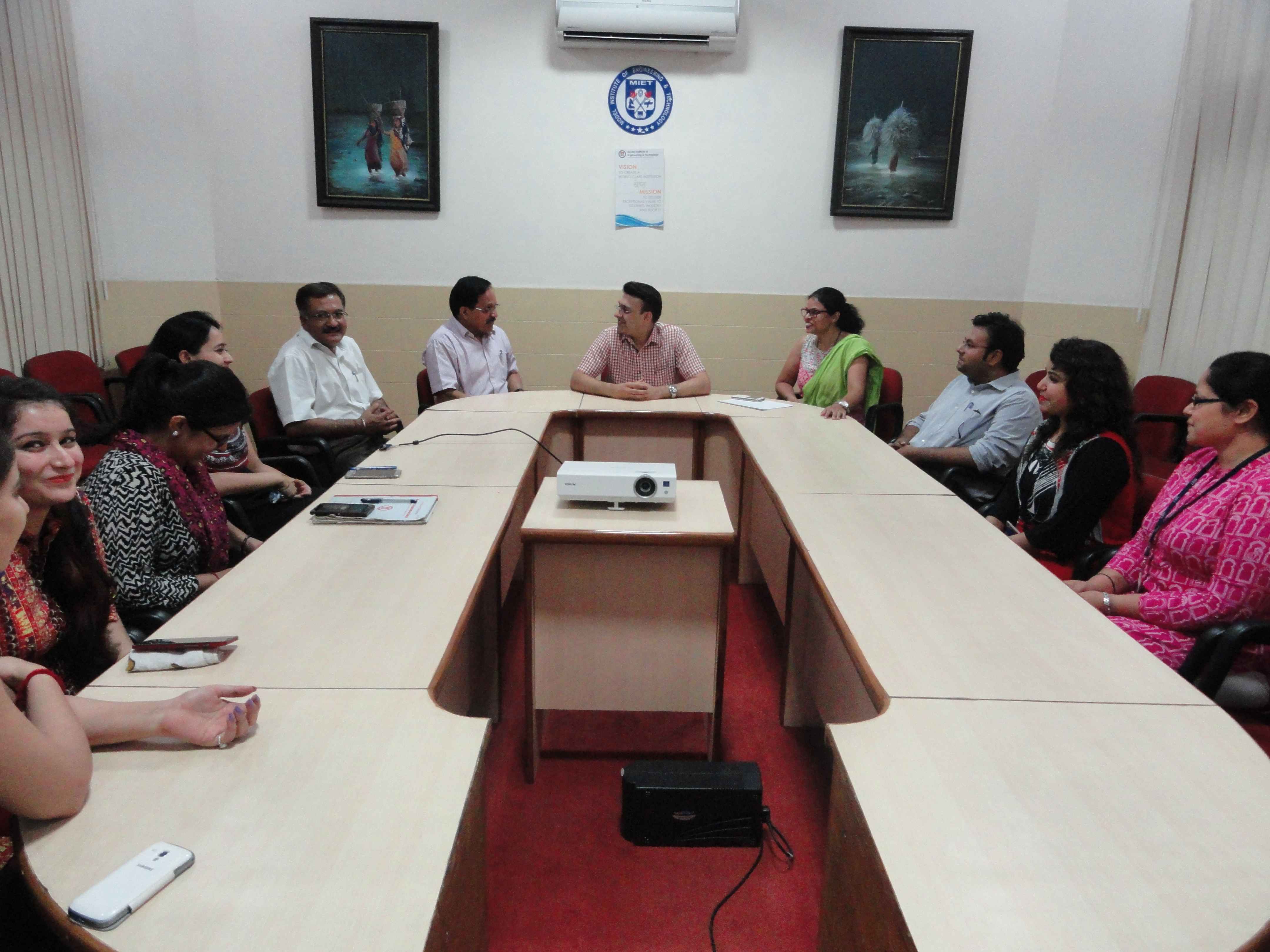 Awareness Program on Prevention of Sexual Harassment at Workplace
IQAC conducts awareness programs such as "Prevention of Sexual Harassment at Workplace" for it stakeholders.
---